Yosemite National Park Day Hikes [Booklet]
Sale price
$14.95
Regular price
Shipping & Returns: Please review our Shipping & Return Policies at the bottom of our website BEFORE purchasing.
First protected in 1864 and designated as the third national park in 1890, Yosemite is home to countless natural icons including Yosemite Falls, the world's fifth tallest waterfall; El Capitan, one of the largest exposed monoliths of granite in the world; and Yosemite Valley and the Mariposa Grove of Giant Sequoias, which were the first scenic natural areas set aside by a national government for public benefit and appreciation. With so many spectacular historical, scientific and scenic resources and recreational opportunities that include backpacking, hiking, world-class climbing, fishing, camping and numerous winter pursuits, Yosemite has something for everyone. The Yosemite National Park Day Hikes Topographic Map Guide includes eighteen diverse hikes for all hiking enthusiasts, from the easy, 2.8 mile long Hetch Hetchy Valley Overlook to the strenuous, 14.7 mile long Laurel Lake Trail with 3,900' of elevation gain. Each hike has a detailed map, a trail profile visualizing the changes in elevation, and a short summary of the interesting features encountered along the trip. Some of the must-visit sites in this Topographic Map Guide are: Yosemite Falls--the tallest waterfall in North America at 2,425 feet, Mariposa Grove--a scenic loop featuring Giant Sequoias, some the biggest trees in the world, and Mono Pass--a historic trans-Sierra route used by Native Americans and settlers prior to the development of wagon roads. More convenient and easier to use than folded maps, but just as compact and lightweight, National Geographic's Topographic Map Guide booklets are printed on Backcountry Tough waterproof, tear-resistant paper with stainless steel staples. A full UTM grid is printed on the map to aid with GPS navigation.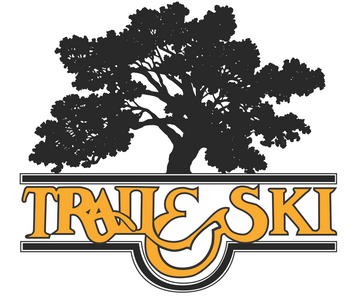 About Trail & Ski
We've been serving Tallahassee and the surrounding areas since 1975 with a friendly and knowledgeable staff that wants to help you prepare for your next trip. We're locally owned and all outdoor enthusiasts here. So, whether you're looking for great gear, great advice, or both, you won't be disappointed at Trail & Ski!