Yellowstone National Park Day Hikes
Sale price
$14.95
Regular price
Shipping & Returns: Please review our Shipping & Return Policies at the bottom of our website BEFORE purchasing.
• Waterproof • Tear-Resistant • Topographic Map
Yellowstone is the wild heart of America! Established in 1872, it's our first National Park and the birthplace of the National Park idea. Its 2.2 million acres contain the world's largest, most varied collection of hydrothermal features and provide sanctuary for many rare and exquisite animals. However, for me the true splendor of Yellowstone lies in its diversity. In addition to magnificent geysers and plentiful wildlife, this vast wilderness is blessed with countless sparkling clear alpine lakes and over 100 major waterfalls. Add to this, rugged mountain peaks, awesome canyons, spectacular wildflowers, fascinating forest fire areas and a rich history—Yellowstone truly has something for everyone!
This Yellowstone National Park Day Hikes Topographic Map Guide contains detailed maps for 18 of Yellowstone's finest day hikes, scattered across 6 regions of the park. It includes well-known hikes, together with a few off-the-beaten-path trails, selected to give you a wonderful sampling of all the park has to offer. Together, they cover more than 100 miles of adventures. One-third of the selected hikes are less than 5 miles long, two-third are less than 8 miles, and only one hike is longer than 10 miles.
Each of the 18 maps include directions to the trailhead, the total distance to complete the hike, and an estimate of the degree of difficulty. Also provided are elevations of key points on the trail, an elevation profile for the hike, and a calculation of the total elevation gained over the hike's course. Trail descriptions found on the next page will help you find the hikes that best suit your interests and conditioning.
More convenient and easier to use than folded maps, but just as compact and lightweight, National Geographic's Topographic Map Guide booklets are printed on "Backcountry Tough" waterproof, tear-resistant paper with stainless steel staples. A full UTM grid is printed on the map to aid with GPS navigation.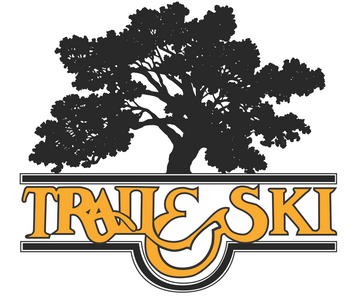 About Trail & Ski
We've been serving Tallahassee and the surrounding areas since 1975 with a friendly and knowledgeable staff that wants to help you prepare for your next trip. We're locally owned and all outdoor enthusiasts here. So, whether you're looking for great gear, great advice, or both, you won't be disappointed at Trail & Ski!