Thru-Link E-Prep Filter
Sale price
$49.95
Regular price
$49.95
Shipping & Returns: Please review our Shipping & Return Policies at the bottom of our website BEFORE purchasing.
Provides safe, reliable water when municipal systems are compromised; packaged for long-term, protected storage.
This home water filtration system is perfect for anyone building emergency kits in preparation for compromised municipal water systems, disasters and boil orders. Utilizing our Thru-Link microfilter and the included adapters, it threads easily onto standard home spigots, providing safe water fast. Protected in sealed packaging for long-term storage, it's there when you need it and out of mind when you don't—far easier than storing weeks' worth of bottled water. This rugged filter uses two-stage filtration to remove harmful pathogens and has been proven, used by the U.S. military for more than a decade.
Two-Stage Filtration: Fast-flow hollow fiber removes bacteria, protozoa, dirt & microplastics; activated carbon reduces chemicals, tastes and odors.
Simple to Use: Simply thread the adapter onto the spigot, attach the filter and turn spigot on for safe, fast-flowing drinking water.  
Easy Fit: Fits all standard-threaded home outdoor spigots, including those often found on utility sinks, cisterns and water barrels.
Always Ready: Hermetically sealed packaging protects filter kit against the elements during long-term storage.
Proven: Rugged, ultrasonic welded design has been used by the U.S. military for more than a decade.
Effective Against: Bacteria (99.9999%), protozoa (99.9%) and particulate (dirt, microplastics). Meets U.S. EPA drinking water standards* and NSF protocol P231 testing standard for bacteria and protozoa.
*U.S. EPA Guide Standard and Protocol for Testing Microbiological PurifiersMade in the USA of US and Imported Materials
Specs
SKU: 13237
Color: Grey
Weight (Standard): 3.5 oz
Weight (Metric): 0.10 kg
Width (Standard):1 .6 in
Width (Metric): 4.2 cm
Length (Standard): 7.5 in
Length (Metric): 19 cm
Height (Standard): 1.6 in
Height (Metric): 4.2 cm
Effective against bacteria: Yes
Effective against chemicals/toxins: Yes
Effective against particulate: Yes
Effective against protozoa: Yes
Effective against viruses: No
Filter media:H ollow Fiber
Filter pore size (microns): 0.2
Flow (L/min): 1.5 liters per min
Cartridge life: 1000 liters
Field cleanable: Yes
Field maintainable: No
Material(s): Hollow Fiber, ABS, Nylon
Country of Origin: Made in the U.S.A. of U.S. and Imported Materials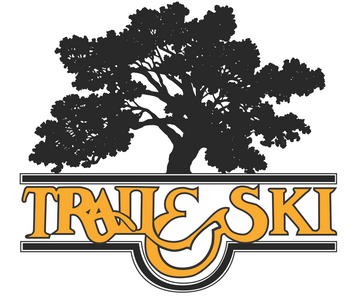 About Trail & Ski
We've been serving Tallahassee and the surrounding areas since 1975 with a friendly and knowledgeable staff that wants to help you prepare for your next trip. We're locally owned and all outdoor enthusiasts here. So, whether you're looking for great gear, great advice, or both, you won't be disappointed at Trail & Ski!