Squeeze Water Filtration System
Sale price
$39.99
Regular price
$39.99
Shipping & Returns: Please review our Shipping & Return Policies at the bottom of our website BEFORE purchasing.
Weighing just 3 ounces, the Squeeze Water Filter ensures you have access to clean water in the backcountry or anywhere in the world. Simply fill up the pouch at a lake, stream, or river, screw the filter directly onto the pouch, and then squeeze the bag to filter water into a bottle. Rated to 0.1 micron absolute filtration, it removes 99.99999% of all bacteria, such as salmonella, leptospirosis, cholera and E.coli, and removes 99.9999% of all protozoa (such as giardia and cryptosporidium). Backed by a lifetime warranty, the versatile, award-winning Sawyer Squeeze Filter is incredibly simple to use and fits in the palm of your hand, making it ideal for backcountry trekking, international travel, emergency preparedness, and more.How It Works:0.1 Micron Absolute FiltrationOur water filters contain a high number of tiny 'U' shaped hollow fiber micro-tubes that trap contaminants while allowing decontaminated water to freely pass through at a high flow rate — eliminating the need to store water and reducing the possibility of water contamination after the filtration process.The Sawyer MINI is certified for 0.1 micron filtration, meaning there is no pore size larger than 0.1 micron in size. This makes it impossible for harmful bacteria (like salmonella or leptospirosis), protozoa, or cysts like E. coli, Giardia, Vibrio cholerae, and Salmonella typhi to pass through the filter.All Sawyer water filters meet or exceed Environmental Protection Agency (EPA) recommended removal rates.Features:A Lifetime of Clean WaterGreat for outdoor recreation, hiking, camping, scouting, domestic and international travel, and emergency preparedness, the Sawyer Squeeze Filter gives you a number of ways to access clean water.Simply fill up the included reusable pouch at any water source, screw the filter onto the pouch, and drink directly from the filter or squeeze water into a water bottle.For even more versatility, screw the filter onto most standard disposable water or soda bottles, or attach it inline on hydration packs (sold separately).Field MaintainableThe Squeeze's filtering membranes are sturdy enough to withstand backwashing using the included syringe, restoring up to 98.5% of the filter's flow rate each time you clean it.The Squeeze can be cleaned and reused almost indefinitely with no expensive cartridges to replace… ever. We recommend backwashing and sanitizing the filter after every outing for optimized use.VersatileWith a total field weight of only 3 ounces, the compact filter can be installed inline on your hydration pack or roll up into its included collapsible mylar pouch to take up minimal space in your pack and won't weigh you down.Kit Includes:SP129:Squeeze Filter with Push/Pull Cap2 – 32 ounce Collapsible PouchesBackwashing PlungerInline AdaptersDrinking Straw or Gravity TubeMesh Carrying Pouch (can also be used to create gravity water filtration system)Specifications:Longevity: Lifetime WarrantyFilter Material: Hollow FiberRemoves: Bacteria, Protozoa, E. Coli, Giardia, Vibrio cholerea, Salmonella TyphiBest uses: Hiking, backpacking, ultralight backpacking, camping, emergency preparednessWeight: 3 ounces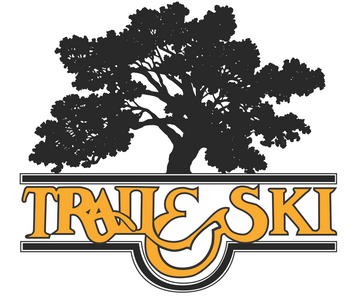 About Trail & Ski
We've been serving Tallahassee and the surrounding areas since 1975 with a friendly and knowledgeable staff that wants to help you prepare for your next trip. We're locally owned and all outdoor enthusiasts here. So, whether you're looking for great gear, great advice, or both, you won't be disappointed at Trail & Ski!