Repel Clothing & Gear
Sale price
$7.99
Regular price
$7.99
Shipping & Returns: Please review our Shipping & Return Policies at the bottom of our website BEFORE purchasing.
Outdoor enthusiasts know that when the going gets tough, so should their insect repellent. However extreme the activity or terrain, there's a Repel insect repellent designed to offer dependable coverage that lasts as long as you need it. Repel products make effective mosquito protection simple under any circumstance—so you can heed the call of the wild wherever the trail takes you. Repel Permethrin Clothing & Gear Insect Repellent is designed to be applied to clothing and gear, rather than on skin. This insect repellent repels and kills the mosquitoes, ticks and chiggers that can take the fun out of an outdoor adventure. One treatment lasts for 2 weeks, so you can protect your clothing and gear for your next outing and be ready to go at any time. This unscented spray helps create a mosquito barrier for your gear and clothing so you can focus on all the outdoor activities you enjoy. Apply to gear including nets, tents, sleeping bags and backpacks.This product contains an active ingredient that actually binds to the fabric being treated. It provides residual protection for a minimum of two weeks and will hold up through several machine washings. Don't re-treat clothing more than once every two weeks – wash at least once before re-treating. See product label for complete treatment directions.
For shoes, clothing, nets, gear and tents (not to be applied to skin) - Lasts up to 2 weeks through several washes - Repels and kills ticks and mosquitoes. Contains .5% Permethrin. Excellent for tent treatment.
FOR CLOTHING, NOT SKIN: Repel Permethrin Clothing & Gear Insect Repellent provides protection for your essential outdoor gear.
USE ON GEAR: Permethrin-based spray can be used on nets, tents, sleeping bags and backpacks.
LASTS UP TO TWO WEEKS: Apply once for lasting protection that will hold up through several machine washings.
REPELS AND KILLS MOSQUITOES, TICKS AND MITES: Treat to protect gear in clothing; use in conjunction with an insect repellent registered for use on skin for further protection.
UNSCENTED: Won't make your outdoor gear smell like repellent.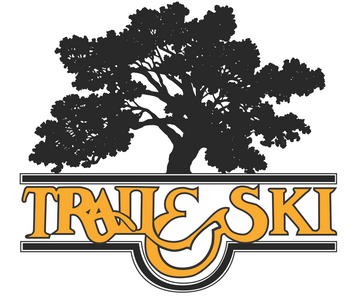 About Trail & Ski
We've been serving Tallahassee and the surrounding areas since 1975 with a friendly and knowledgeable staff that wants to help you prepare for your next trip. We're locally owned and all outdoor enthusiasts here. So, whether you're looking for great gear, great advice, or both, you won't be disappointed at Trail & Ski!