QuickDraw Microfilter System
Sale price
$49.95
Regular price
$49.95
Shipping & Returns: Please review our Shipping & Return Policies at the bottom of our website BEFORE purchasing.
Light, fast, easy and reliable. The best water filter system per ounce, period.
The QuickDraw Microfilter System draws upon decades of expertise in filtration and hydration to provide adventurers the best user experience of any fill-and-squeeze water filter on the market. The easy-to-use system comes in two parts: the durable and taste-free 1L QuickDraw reservoir and the hollow fiber filter cartridge. Weighing just 3.3 oz (95 g) and filtering up to 3L per minute, the QuickDraw system ensures quick and easy access to clean water on any adventure. You can either shake-to-clean the hollow fiber filter or perform a tool-free backflush to ensure the fast flow rates will stick around for the duration of your trips. With its inside/outside (I/O) dual-thread design, the QuickDraw filter cartridge securely adapts to smartwater® bottles and other Platy bottles and reservoirs allowing you to develop your ideal system to confidently explore the wilderness. 
WARNING: Cancer and reproductive harm
Ultralight & Compact: The entire system (filter + reservoir) weighs just 3.3 oz (95 g) and packs smaller than a rolled-up t-shirt.
Premium Reservoir: Made of our proprietary tri-layer film, the 1L QuickDraw reservoir is taste-free, durable and features a wide mouth and handle for easy filling at any water source.
Build Your Own System: The I/O dual-thread design allows the filter cartridge to natively attach to the QuickDraw Reservoir, smartwater® bottles, the Platy Hoser™ Reservoir, Platy 2.0L Bottle, Platy SoftBottle™, Platy Water Tank and certain common 28mm PET soda/water bottles.
Ultrafast Flow Rates: Hollow fiber cartridge filters up to 3L per minute with normal squeeze pressure.
Easy, Effective Cleaning: Shake-to-clean or tool-free backflush methods make for quick and easy cleaning of the filter, so you can have fast filtration for your entire trip.
Thoughtfully Rugged Design: Attached clean side cap flips open and creates a secure seal when closed, while the soft-touch filter housing is grippy even when wet and won't pick up dirt from the ground.
Hollow Fiber Advantage: Hundreds of tiny hollow fibers enable the microfilter to filter water faster than traditional filter media.
Effective: Each microfilter is individually tested to ensure it meets all EPA & NSF guidelines for the removal of 99.9999% of bacteria and 99.9% of protozoa*.
*This includes Giardia, Cryptosporidium, E. coli, Salmonella and Cholera.
SPECS
SKU: 11459
Size: 1.0 liter
Color: Blue
Weight and Dimensions

Total weight (standard):3.3 oz
Total weight (metric):0.10 kg
Weight (Standard):3.3 oz
Weight (Metric):0.10 kg
Width (Standard):3.0 in
Width (Metric):7.6 cm
Length (Standard):5 in
Length (Metric):12.7 cm
Height (Standard):2 in
Height (Metric):5 cm

Effective Against:

Bacteria: Yes
Chemicals/toxins: No
Particulate: Yes
Protozoa: Yes
Viruses: No

Filter media: Hollow Fiber
Filter pore size (microns): 0.2
Flow (L/min): 3 liters per min
Cartridge life: 1,000 liters
Field cleanable: Yes
Cartridge replacement indicator: Yes
Material(s): Hollow Fiber, ABS
Country of Origin: Made in U.S.A. of U.S. and Imported Materials
What's Included: Filter, Cleanside Cap, Dirtyside Cap, Reservoir with Closure Cap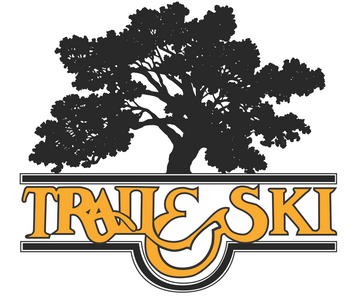 About Trail & Ski
We've been serving Tallahassee and the surrounding areas since 1975 with a friendly and knowledgeable staff that wants to help you prepare for your next trip. We're locally owned and all outdoor enthusiasts here. So, whether you're looking for great gear, great advice, or both, you won't be disappointed at Trail & Ski!