Pro Staff 97L v14 Tennis Racket
Sale price
$259.00
Regular price
$259.00
Shipping & Returns: Please review our Shipping & Return Policies at the bottom of our website BEFORE purchasing.
The Pro Staff is the perfect choice for experienced players who seek a classic and precise racket that delivers exceptional performance on the court. It is specifically designed to provide precision, exceptional feel, and control with each shot, allowing
Want the head-light feel and precision of our Pro Staff line in a frame that's easier to maneuver? Featuring a refined, elegant design and coloring inspired by rich earth tones, the Wilson Pro Staff 97L v14 is a lighter version of our Pro Staff 97 v14, with the same Braid FORTYFIVE° construction that offers a pronounced pocketing feel. Designed with increased bending through the shaft and hoop, this racket offers power along with pinpoint control.
Highlights
Braid 45 Construction: Unique construction that arranges double-braided fibers at 45-degree angles that provide incredible stability and an elevated pocketing feel.
String Mapping: A denser string bed provides elevated feel and outstanding precision.
Ergonomic End Cap: Improved comfort and playability.
Paradigm Bending: Unique carbon fiber construction that optimizes the hoop and shaft's bending profile for elevated flexibility without losing any of the power needed for the modern swing.
Design: Combines the classic, elegant persona of the Pro Staff franchise with modern innovation
Braid 45
Frame construction arranges the double braided fibers at 45 degree angles, allowing the braid to breathe more upon impact. The result is an enhanced pocketing feel combined with incredible stability.
String Mapping
Strings sit closer together, yielding a denser string bed for excellent precision and feel.
String Pattern: 16X19
Paradigm Bending
A carbon fiber construction strategically crafted to optimize the bending profile of the racket hoop and shaft. This construction shifts more flexibility into the shaft for an ideal blend of classic Pro Staff feel and precision without compromising modern power.
Specifications
Head (sq cm): 626
Head (sq in): 97L
ength (cm): 68.58
Length (in): 27
String Pattern: 16X19
Strung balance (cm): 33.5
Strung balance (pts): -2
Strung weight (grams): 305
Strung weight (ounces): 10.76
Taper System (mm): 23
Unstrung balance (cm): 32.5
Unstrung balance (pts): -6
Unstrung weight (grams): 290
Unstrung weight (ounces): 10.23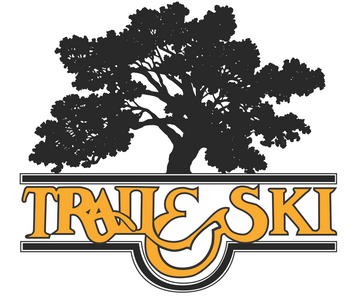 About Trail & Ski
We've been serving Tallahassee and the surrounding areas since 1975 with a friendly and knowledgeable staff that wants to help you prepare for your next trip. We're locally owned and all outdoor enthusiasts here. So, whether you're looking for great gear, great advice, or both, you won't be disappointed at Trail & Ski!