PackTowl
Sale price
$32.95
Regular price
$32.95
Shipping & Returns: Please review our Shipping & Return Policies at the bottom of our website BEFORE purchasing.
The Original is a superabsorbent outdoor towel thats perfect for outdoor and camping enthusiasts in search of a heavy-duty, quick-drying utility towel. It comes in a variety of sizes to meet any utility need, from cleaning cookware at camp, to wiping down the outside of your wet tent, to mopping up water in your boat. Its made from a natural, sustainable fiber-based fabric that softens with every wash, so it only gets better with age.
Product Details
Compostable: Towel is made of a compostable, fiber-based fabric.
10x Absorbency: Superabsorbent fabric soaks up 10 times its weight in water, which can be wrung out easily.
Fast-drying: Dries over 40% faster than cotton.
Multipurpose: Perfect for everything from campsite to kitchen and workshop use.
Hang loop and mesh zippered storage pouch included for easy drying and packing.
Machine washable
Product Specifications
Weight (Small): 0.6 oz/0.02 kg
Width (Small): 10 in/25 cm
Length (Small): 14 in/35 cm
------------------------------------------
Weight (Medium): 1 oz/0.03 kg
Width (Medium): 12 in/30 cm
Length (Medium): 22 in/56 cm
------------------------------------------
Weight (Large): 2.1 oz/0.06 kg
Width (Large): 16.5 in/42 cm
Length (Large): 36 in/92 cm
------------------------------------------
Weight (Extra Large): 4.4 oz./0.13 kg
Width (Extra Large): 25 in/64 cm
Length (Extra Large): 54 in/137 cm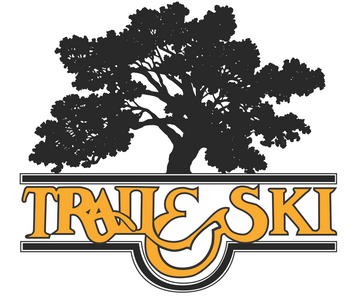 About Trail & Ski
We've been serving Tallahassee and the surrounding areas since 1975 with a friendly and knowledgeable staff that wants to help you prepare for your next trip. We're locally owned and all outdoor enthusiasts here. So, whether you're looking for great gear, great advice, or both, you won't be disappointed at Trail & Ski!