No Fly Zone Boulder MN
Sale price
$21.00
Regular price
$21.00
Shipping & Returns: Please review our Shipping & Return Policies at the bottom of our website BEFORE purchasing.
All No Fly Zone socks are manufactured using yarns treated with permethrin insect repellent. Odorless and durable, permethrin repels common biting insects like mosquitoes, flies, chiggers, midges, ticks, and ants. And best of all, it doesnt alter the amazing qualities of our 100% US-made merino wool. Wearing the No Fly Zone Boulder lowers your chances of getting bothersome bites - or worse, insect-borne diseases - on your next day hike or backpacking trip.
Features
Merino wool is soft, itch-free, naturally odor- and bacteria-resistant, cool in the summer and warm in winter. We source our 100% U.S. grown merino wool exclusively from sheep raised by American farmers on American farms.
A more traditional sock construction technique that produces classic linear patterns and heather textures, outer nylon plaiting knits the stretch yarns in the outer layers of the sock and the body yarn on the inside. Reinforcing yarns woven into the stretch shell increase durability, while wool fibers sit closer to the skin for maximum insulation.
Found throughout our Adventure Sport collection and in some Adventure Hike models, bottom-of-foot cushioning adds shock-absorbing loop knit across the entire sole, from the toes to the heel. Cushioning here reduces impact from running and hiking, and the fitted instep wont interfere with low-volume shoes.
Full-density cushioning features a terry knit loop on every interior stitch, providing better insulation, exceptional wicking, and increased protection against impact. Its faster moisture absorption keeps the skin dry and reduces friction, while its shock-absorbing nature enhances the performance of multi-sport and outdoor socks.
Advanced knitting techniques create a totally flat connection in the toe box, reducing bulk and eliminating blister-generating friction.
Circumferential compression from the top of the sock through the arch creates a precise, comfortable fit that helps support the foot throughout the day.
Reinforced construction and low-stress seam placement reduce wear and tear, increasing the life of the sock.
72% US Merino Wool/26% US Nylon/2% US LYCRA Spandex
40% US Merino Wool/40% US Recycled Polyester/19% US Nylon/1% US LYCRA Spandex (Kids)
Care
To ensure long-lasting comfort and fit, Farm To Feet socks should be machine washed cold and laid flat to dry.
Guaranteed for Life
If you are not completely satisfied with the durability or performance of your Farm To Feet socks, then please return them and request either: 1. A replacement pair or 2. A refund with proof of purchase from an authorized retailer. All returned socks are recycled.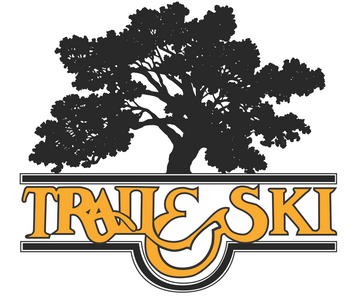 About Trail & Ski
We've been serving Tallahassee and the surrounding areas since 1975 with a friendly and knowledgeable staff that wants to help you prepare for your next trip. We're locally owned and all outdoor enthusiasts here. So, whether you're looking for great gear, great advice, or both, you won't be disappointed at Trail & Ski!