Colson
Sale price
$249.00
Regular price
Shipping & Returns: Please review our Shipping & Return Policies at the bottom of our website BEFORE purchasing.
The Colson's strong, sport-influenced surfacing and sweeping lens shape typify this full coverage, 8-base wrap. Designed in the US and made in Italy, the Colson utilizes our revolutionary ChromaPop and Techlite glass lens technologies for unsurpassed optical clarity. Thin temples, premium spring hinges, and megol nose and temple pads round out the superior performance of this piece for comfort during those all-day adventures.
Features
Lens options: ChromaPop polarized lenses / Carbonic TLT lenses
Anti-reflective and hydroleophobic lens coatings
Stainless steel spring hinges
8 base lens curvature
LENS CONSTRUCTION TO OPTIMIZE PERFORMANCE
ChromaPop , Techlite glass and Carbonic lens constructions are optimized to provide a variety of optical and impact-resistant benefits. We precisely align the finest polarized filters and finish our lenses with multi-layer mirror, Anti-Reflective (A/R), anti-scratch, and Hydroleophobic lens coatings. The end result is an artfully crafted lens that preserves color perception and delivers optimized optical clarity and precision in all environments.
SMITH POLARIZATION
Polarization cuts glare. Glare off of horizontal surfaces like snow, water, and asphalt, decreases depth perception, and reduces visual acuity which causes eye fatigue. We precisely align the polarized visual layer inside our lenses to filter out 99.9% of this "visual static" for a finely tuned view of the action.
POLARCHROMIC: POLARIZED LENSES WITH PHOTOCHROMIC TECHNOLOGY TO ADAPT TO EVER-CHANGING LIGHT CONDITIONS
With Smith Polarchromic, we combine the glare-free benefits of advanced polarization with UV sensitive, self-tint-adjusting photochromic technology to bring you lenses that adapt to changing light conditions, so you always have the perfect tint for the amount of light.
TLT (TAPERED LENS TECHNOLOGY)
When light passes through a medium it refracts, i.e. changes course. If left uncorrected, this refraction can cause visual distortion and eye fatigue. Smith's Tapered Lens Technology straightens out the incoming light rays by progressively tapering the lens from the optical center toward the peripheral view. What this means for you is that you see with 100% accuracy and maximum comfort.
HYDROLEOPHOBIC - WATER AND OIL PROOF COATING
Repels moisture, grease, and grime. A barrier between your lenses and the world. Water will bead up and disperse without streaking. Smudges from fingerprints are wiped clean easily.
ANTI-REFLECTIVE (A/R) COATING
Vacuum applied, Anti-Reflective (A/R) coatings on the back side of the lens will eliminate bothersome sidelight reflections.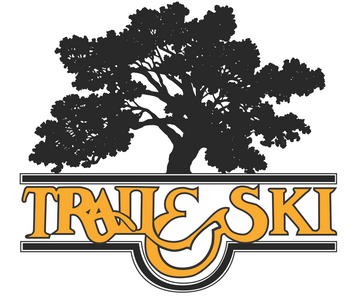 About Trail & Ski
We've been serving Tallahassee and the surrounding areas since 1975 with a friendly and knowledgeable staff that wants to help you prepare for your next trip. We're locally owned and all outdoor enthusiasts here. So, whether you're looking for great gear, great advice, or both, you won't be disappointed at Trail & Ski!