Body Wipe
Sale price
$15.00
Regular price
Shipping & Returns: Please review our Shipping & Return Policies at the bottom of our website BEFORE purchasing.
In a pinch for time? This puppy allows you to stay clean and smelling fresh, all without the shower.  Throw these convenient sized packs of refreshing wipes in any bag for easy access wherever you go. Wipe all the grime and sweat off quickly, and get on with your day.  Each wipe is enhanced with Aloe and Witch Hazel for cooling comfort and a Chamomile/Calendula blend to give you that soothing effect as well...you're welcome. Not to mentioned and introducing; sweet chestnut leaf extract. This ingredient helps your skin stay healthy and battle staph infections.
Size of wipe
11"x11" (when unrolled)
6.5"x1.75" (in individual packaging)
7"x 9" (12 pack pouch)
Coconut
Your tropical oasis is waiting! Break open an individually wrapped, pre-moistened body wipe for a mental getaway moment. The biodegradable wipe cleans, deodorizes, and minimizes bacteria to keep your skin healthy, soft, and fresh between showers. Enjoy the benefits of natural botanicals with the cheery, bright scent of fresh coconut.
Tea Tree
Instantly perk up and regain your energy with the refreshing scent of tea tree oil. This natural fragrance is combined with all-natural botanicals that are safe for all skin types. Now, you can clean up, wipe away sweat or grime, and keep bacteria at bay. No matter how far away you are from a shower, full-sized biodegradable Klean Freak body wipes help you stay focused on the task at hand.
Lavender
No matter how busy you are, how tired you're feeling, or how far you are away from a shower, Klean Freak body wipes help you clean up and calm down. The pre-moistened, biodegradable wipes have an all-natural formula that instantly cleanses and promotes healthy skin. Close your eyes and breathe in the calming, gentle scent of natural lavender oil, then get right back to the action!
Scent-Free
After a workout, plane ride, hike, or overtime shift, you don't always have time to deal with sweat and stench. This scent-free, biodegradable Klean Freak body wipe is premoistened with the same proprietary formula as our other wipes, just without additional fragrance. Now you can clean up and cool down without leaving a trace.
Peppermint
Not just a solid go-to to freshen up that breath of yours when looking for a piece of action.  Peppermint has been known to relieve stress, reduce headaches, and uplift your mood.  Let the cold crispness of the peppermint oil on your skin wipe away all that extra baggage not needed in your life.
Citrus
Need a good mood enhancer in the late afternoon? Grab a citrus wipe! Citrus oil is known for its ability to elevate your mood. Crack open a wipe and wipe yourself down from head to toe.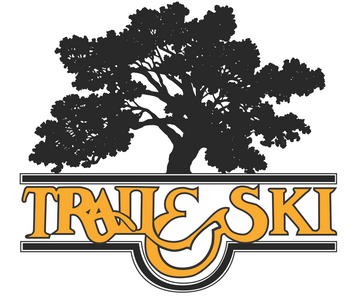 About Trail & Ski
We've been serving Tallahassee and the surrounding areas since 1975 with a friendly and knowledgeable staff that wants to help you prepare for your next trip. We're locally owned and all outdoor enthusiasts here. So, whether you're looking for great gear, great advice, or both, you won't be disappointed at Trail & Ski!