Axe Balm
Sale price
$16.00
Regular price
$16.00
Shipping & Returns: Please review our Shipping & Return Policies at the bottom of our website BEFORE purchasing.
The Straight Grain Supply Hand-Poured Axe Balm is a 4 oz. mix of beeswax, boiled linseed oil (BLO), and clove oil contained in a 3" tin with screw top for easy transport. Axe Balm is rubbed onto hand tools such as axes, knives, and vehicle pioneer kits to preserve them and protect them against the elements. Axe Balm has a beautiful yellow color and pleasant scent. Axe Balm is very similar to Obenauf's Heavy Duty LP, but is for wood and steel rather than leather. For many generations, a mixture of turpentine, beeswax, and BLO in equal parts has been used to clean, nourish, and waterproof wood products. Axe Balm is a different interpretation of that time-tested formula that retains the waterproofing nature of beeswax and the nourishing nature of boiled linseed oil, but replaces the cleaning properties of turpentine with the antimicrobial properties and pleasant scent of clove oil. Axe Balm is also small enough that it can stay in your field tool kit and be applied whenever needed in the field. To apply Axe Balm, clean your tools with something like odorless mineral spirits or Obenauf's CLEANIT and let dry. Then apply a very small amount of Axe Balm to both the steel and wood with your bare hands or something lint-free like a blue shop towel. Keep rubbing down your tools until there is no excess Axe Balm anywhere on your tools and they are dry to the touch. When applied properly and rubbed out completely, Axe Balm will not change the friction characteristics of your wood handles and cause blisters during heavy use. Axe Balm is very forgiving to apply and there is no single way to do it, but the only absolute with anything that contains BLO is that you must dispose of rags properly or risk a fire. When liquid BLO reacts with oxygen and polymermizes into a solid, the process is exothermic (releases heat). Rags soaked with BLO have a high surface area and react much more quickly to the air than BLO in a cup would. Thus, BLO-soaked rags can get hot and self-ignite if they are bunched up in a way that the heat cannot dissipate. To prevent this, dispose of BLO-soaked rags properly by putting them in a sealed container such as a glass jar or resealable can (where there is no oxygen to feed a fire). John disposes of his BLO-soaked rags by laying them flat on the concrete floor to let them dry. Once dry, the rags are safe to dispose of like any other rags.  With Axe Balm, John applies and rubs it in with his bare hands, so there are no rags to dispose of. If you want to nourish your wood to the maximum degree, first treat it with straight BLO and thereafter treat it with Axe Balm whenever the tool seems to need it. The liquid BLO is considerably thinner than Axe Balm and will penetrate much deeper into the wood. The beeswax in Axe Balm is considerably more waterproof than BLO and will greatly enhance the protection against the elements.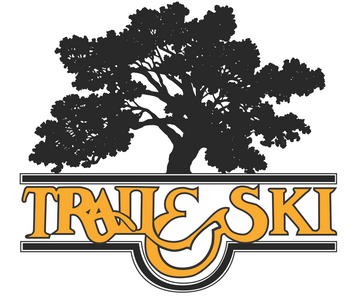 About Trail & Ski
We've been serving Tallahassee and the surrounding areas since 1975 with a friendly and knowledgeable staff that wants to help you prepare for your next trip. We're locally owned and all outdoor enthusiasts here. So, whether you're looking for great gear, great advice, or both, you won't be disappointed at Trail & Ski!