Alpha Pot Set 2.0
Sale price
$79.95
Regular price
$79.95
Shipping & Returns: Please review our Shipping & Return Policies at the bottom of our website BEFORE purchasing.
1.2L POT & 2.7L POT The new Alpha™ Pots are game changers for preparing simple, fresh and delectable cuisine in the backcountry.  Using a hard-anodized alloy, the Alpha™ Pots offer an abrasion resistant, easy to clean and durable cooking surface.The Alpha™ 2 Pot Cook Set 2.0  is an excellent option for two or three people, and includes a 1.2L and 2.7L Alpha™ Pot.  With clever features like the Pivot-Lock™ handle that locks firmly in place, unique slotted strainer pattern in the lid, silicone Lid Keep™, you'll be looking forward to turning your camp stove on at every meal time. Weight Comparison 16.2 oz / 459 g ≈ Just a hair more than 4 sticks of butter Durability High-quality aluminum for the pot and stainless steel for the handle will provide years of service. As with all non-stick surfaces, care should be taken to prevent unnecessary contact with sharp or abrasive objects. Large internal radius makes the pot easy to clean Each pot has a strainer lid for efficient draining Graded volumetric scale on the side of the pot for easy measurement Patent-pending Pivot-Lock handle with safety lock for secure and easy operation with every pot Textured base for better stability on camping stoves Lightweight, hard-anodized alloy Cleaning: the anodized surface would be damaged by the cleanser used in dishwashers; therefore Alpha Cookware should not be washed in a dishwasher Stove Use: Domestic stoves have a much higher output than backpacking stoves. If Alpha Cookware is used with a home stove, the flame setting should be kept low, and care should be taken to ensure that the pot does not boil dry Use over an open fire: Alpha Cookware is not designed for use over an open fire. The release for the pivot lock handle is made of nylon, and this can be damaged if flames come up the side of the pot or pan.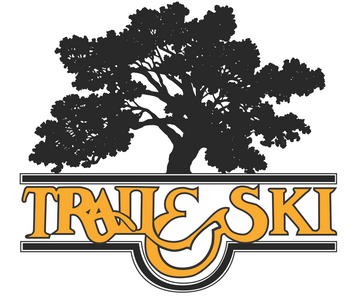 About Trail & Ski
We've been serving Tallahassee and the surrounding areas since 1975 with a friendly and knowledgeable staff that wants to help you prepare for your next trip. We're locally owned and all outdoor enthusiasts here. So, whether you're looking for great gear, great advice, or both, you won't be disappointed at Trail & Ski!