Alpha 2 Pot Cook Set 2.2
Sale price
$94.95
Regular price
$94.95
Shipping & Returns: Please review our Shipping & Return Policies at the bottom of our website BEFORE purchasing.
Creating fresh and healthy culinary delights in the backcountry is simple with the new Alpha 2 Pot Cook Set 2.2. Using a hard-anodized alloy, the Alpha Pots provide a durable, abrasion resistant and easy-to-clean cooking surface. And, with features like the Pivot-Lock handle that locks firmly in place, unique slotted strainer pattern in the lid to contain your spaghetti and rice, silicone Lid-Keep to rest your lid on the side of the pot, plus Delta Light dinnerware pieces , you'll be cooking up a gourmet fare for every meal. Perfect for two people it includes two Delta Light Bowls and Delta Insul Mugs, all of which nest neatly neatly inside the pots forming a lightweight compact camp kitchen set.
Features of Sea to Summit Alpha 2 Pot Cook Set 2.2
The Alpha Pot
Large internal radius makes the pot easy to clean
Each pot has a strainer lid for efficient draining
A graded volumetric scale on the side of the pot for easy measurement
Patent-pending Pivot-Lock handle with safety lock for secure and easy operation with every pot
Textured base for better stability on camping stoves
Lightweight, hard-anodized alloy
Cleaning: the anodized surface would be damaged by the cleanser used in dishwashers; therefore Alpha Cookware should not be washed in a dishwasher
Stove Use: Domestic stoves have a much higher output than backpacking stoves. If Alpha Cookware is used with a home stove, the flame setting should be kept low, and care should be taken to ensure that the pot does not boil dry
TheSet
Securely nests togetherat 4.7" / 120 mm tall
Includes dishcloth
When folded, the Pivot-Lock handle locks the lid to the pot to contain the complete set
Bowls and mugs are BPA-free, microwave safe, lightweight and ergonomically shaped
DeltaLight Insulated Mug comes with removable easy clean insulation sleeves and silicone sipper lids for easy stacking and cleaning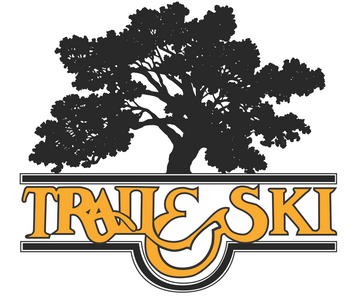 About Trail & Ski
We've been serving Tallahassee and the surrounding areas since 1975 with a friendly and knowledgeable staff that wants to help you prepare for your next trip. We're locally owned and all outdoor enthusiasts here. So, whether you're looking for great gear, great advice, or both, you won't be disappointed at Trail & Ski!